Dear All,
Please note the following Bereavement Announcement for Karema Youssef:
"He will wipe every tear from their eyes. There will be no more death or mourning or crying or pain, for the old order of things has passed away." (Revelation 21:4)
Our beloved Karema Youssef, departed on 13/12/21 in Egypt and now is in the embrace of Our Lord.
Karema is the beloved sister of Farag Farag & Gamalat Ghobreal in Australia and Gamal Youssef, Sonia Farag and the Late Bolbal in Egypt. Wife of the late Farid Sourial, Mother of Wageh Faried, Wafaa Farid, Wafik Farid, Wadie Fared and Wasem Sourial in Egypt. Sister-in-law to Ghobreal Ghobreal and Georgette Farag in Australia. Dear Aunty to Labiba Georgi, Blanche Youssef, Youssef Farag, Sameh Ghobreal, Joseph Ghobreal and Father Anthony in Australia.
May God repose her soul in the Paradise of Joy and give peace and comfort to all the family in Australia and overseas.
Memorial Service: (Azza)
Tuesday 14 December 2021,
6:00 7:30 pm @ St Mark Coptic Orthodox Church – Church Hall,
72 Wollongong Road Arncliffe.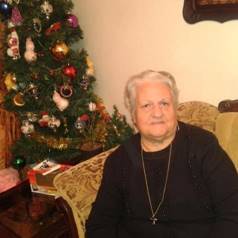 " "" 21:4
12/ 12 /2021 14/ 12/ 2021
God bless