Dear All,
Please note the following:
Bereavement Announcement for beloved George Soliman:
The Lord gave, and the Lord has taken away; Blessed be the name of the Lord.
Job 1:21
Departed to Heaven the beloved George Soliman (or as Fr Bishoy Kamel used to call him, Sokar), in USA.
George was the beloved son of Mr Nabil Soliman and the late Mrs Yvette Yacoub and Mrs Therese Soliman. Beloved son and nephew of the late Mr Lotfy Monir and his wife Mrs Hoda Zaki in Cairo and the late Dr Samir Monir. The dearest brother of Mona in Canada, Mary and Margreet in Sydney, Australia. Brother in law of Nicholas Papamikidis, Kamil Mikaheal and Hany Shehata. Uncle of Amanda, Andrew, Yvette and Moura. Cousin of Dr Sally, Dr Sami and Sylvia in Egypt.
A wake service will be held at St Mark's Church, Arncliffe, on Thursday 11 February 2021 at 7PM.
May the Lord repose George's pure soul in the paradise of joy. Please pray for the family to have peace and comfort in their hearts.
Christ is Risen.

الرَّبُّ أَعْطَى وَالرَّبُّ أَخَذَ، فَلْيَكُنِ اسْمُ الرَّبِّ مُبَارَكًا.
سفر أيوب21:1

انتقل على رجاء القيامة الى الأمجاد السمائية الابن الحبيب جورج سليمان (او كما كان يسميه قدس ابونا بيشوى كامل، سكر) بالولايات المتحدة الأمريكية. ابن الاستاذ نبيل سليمان وحرمه الراحله مدام ايفيت يعقوب وحرمه مدام تريز. ابن اخو والابن العزيز للمستشار الراحل لطفى منير وحرمه مدام هدى زكى والدكتور الراحل سمير منير. اخو كل من منى وزوجها نيكولاس باباميكيدس بكندا، مارى وزوجها كميل ميخائيل، ومارجريت وزوجها هانى شحاتة بسيدنى، بأستراليا. خال كل من اماندا، اندرو، ايفيت ومورا.
وابن عم كل من الدكتورة سالى والدكتور سامى وسيلفيا بمصر.
خدمة العزاء سوف تكون فى كنيسة مارمرقس بحى أرنكليف بسيدنى، استراليا يوم الخميس الموافق ١١ فبراير ٢٠٢١ الساعة ٧ مساءآ.
الرب ينيح نفس الحبيب الى قلوبنا وملاك عائلتنا جورج فى فردوس النعيم. برجاء الصلاة من اجل الأسرة ليجدوا سلام وعزاء فى قلوبهم.
المسيح قام.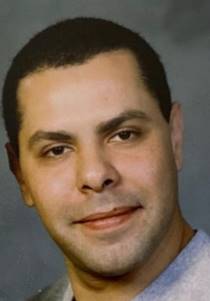 God bless.