Please join us on the allocated day for your children's Sunday school year group to meet other parents, Sunday School servants and enjoy a spiritual talk by one of our beloved Fathers.
Full schedule included with weekly reminders to be sent out for each event. Don't worry if you can't stay the whole time, we'd love to meet you for a quick introduction. We will have lunch available right after Sunday school drop off time. The lovely Sunday School servants will bring the children out at 11.30 am to meet you at the Narrow Gate so you don't have to pick them up.
Kindy Parents meet and greet this Sunday 6 March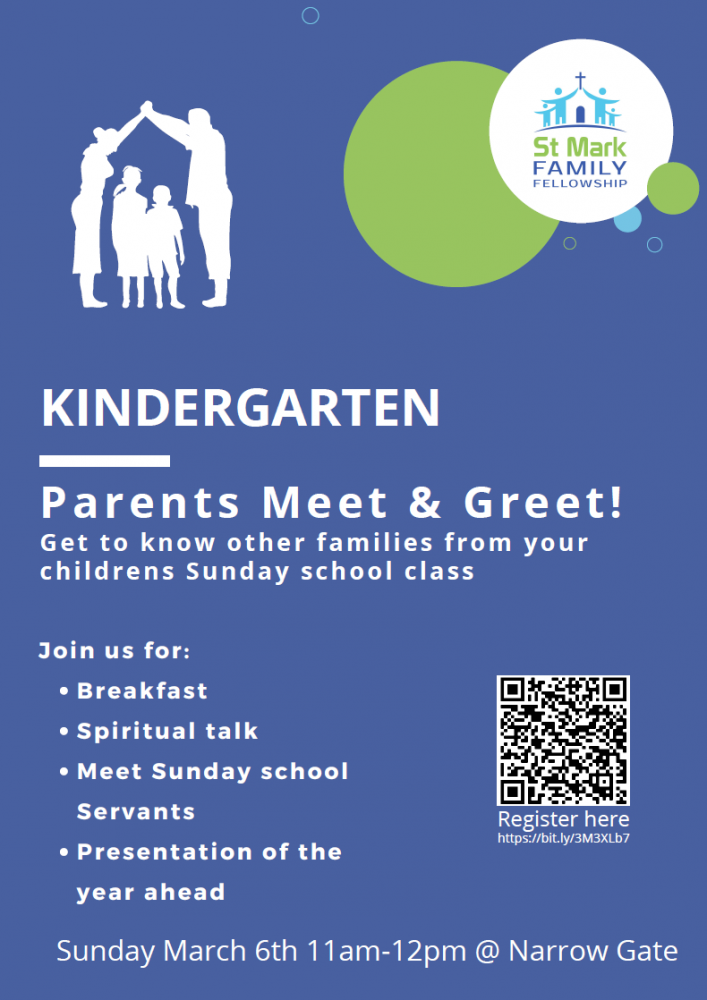 Please see poster below with schedule of meet and greet dates for each year group.